What's black and white and red all over?
The following headline worthy Black Star Wars T-Shirts by Juanjo Matamoros, (aka Alienbiker23) that's what!
Alienbiker's Star Wars designs are available on T-Shirts (mens and women's styles), Long Sleeve Tees, Hoodies, Sweatshirts, Baseball Tees, Tanks, Kids t-shirts and Phone Cases via his TeePublic store. The Ecuador-based graphic designer also offers other cool Star Wars collections including "IMPERIAL ACADEMY" t-shirts and "OBEY" Star Wars parody t-shirts; not to mention various (and diverse) Boba Fett t-shirts.
Join the Dark Side today and don't be shy about showing your allegiance in striking Star Wars T-Shirts. Vector Stormtroopers, Kylo Ren, AT-AT Army and Darth Vader all await you.
Our Star Wars T-Shirts collection by Alienbiker23 contains affiliate links and we will be compensated if you make a purchase after clicking on the links.
---
---
---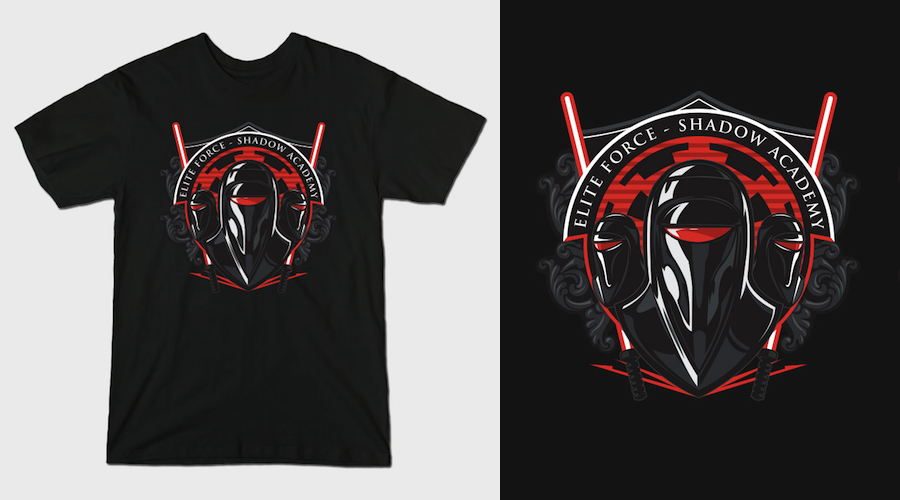 ---
---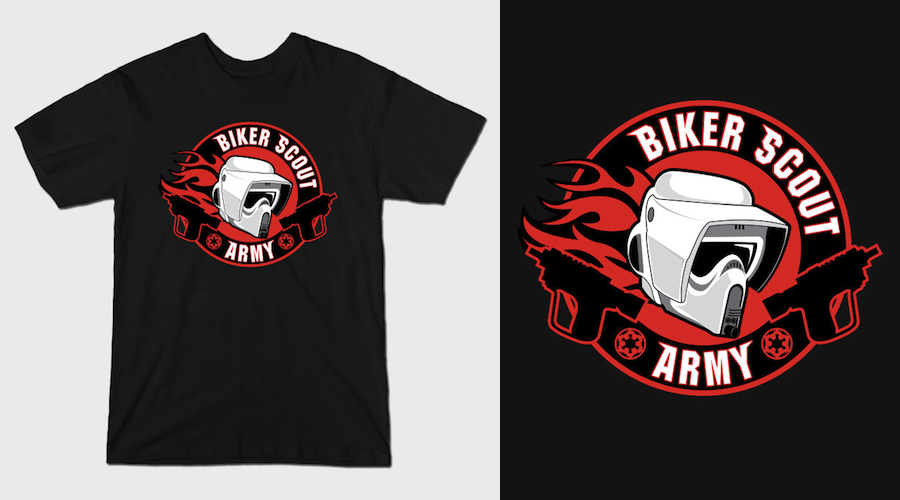 ---
---
---
---
---
Love these striking Star Wars t-shirts? The designs look amazing on black and are available in sizes S – 5XL in Men's cut and S – 3XL in Women's cut. Not only that, you can choose black tri-blend t-shirts or v-neck's for women. Visit Alienbiker23's store now!
Connect with Juanjo:
TeePublic Store | @BIKERSCOUT23
Thanks for taking the time to check out the collection
of Black Star Wars T-Shirts with vector art by Alienbiker23!
May the Tees Be With You.