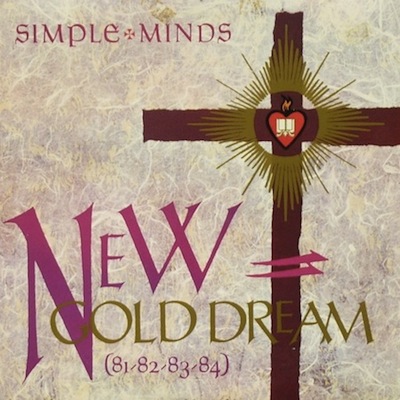 I don't remember how it started, but back in high school, around 1989 or 1990, my friend and I used to make cassette tapes for each other. They weren't mix tapes as such; musical Cut-Ups might be the best way to put it. Like Burroughs and Gysin armed with TDK D-90s. We'd string together snippets of songs: maybe one verse then it would cut to something else just as the chorus was about to hit – the more creative and surprising the edit the better – then it would smash back into another song, or return to the original etc. He'd cut Def Leppard with the Stand By Me soundtrack. I'd cut the Sex Pistols with The Proclaimers, that kinda thing. Sometimes we cut the music with a few seconds of ourselves broadcasting like bad DJs with stupid voices (suburban Wolfman Jacks) with messages and jokes for each other. We called the tapes Utter Bull…t so it's not like we took it that seriously, but that was one form of fun, back in the day before the internet.
---
I still have a couple of those tapes stashed away in a box somewhere and I can still recall hearing 'Someone Somewhere in Summertime' for the first time. My mate started off a new tape with that song and I kept rewinding it to hear those opening few bars, then keep listening hoping he'd taped some more of it further in, which he had done. He even introduced it (which was good coz I had no idea who it was) doing his slurry Uncle Arthur voice: 'Simple Minds, mate…' We were big movie geeks, so my first association was The Breakfast Club, it probably was for my friend too. But he'd gone on to delve into their catalogue and dug this up. I'm thankful he did.
---
Simple Minds came out of the (Glasgow, Scotland) post-punk scene and were kind of exploring the same dark, moody line laid down by Joy Division and then New Order. The first few albums show a move from the punchier punk end of things (Life in a Day [1979]) to the more expansive synth-pop sound of Sons and Fascination (1981). The music seemed to always take itself pretty seriously and the group were growing and realising their atmospheric strengths. They never quite fit with the successful new romantic pretty-boys like Duran Duran or Spandau Ballet, they seemed more aligned to U2's trajectory. Indeed, when U2 got set to record their breakthrough album The Unforgettable Fire with producers Brian Eno and Daniel Lanois, the group told them they had been listening to New Gold Dream. You can hear the influence not only in the way U2 had ditched the angrier post-punk of 'Sunday Bloody Sunday' and 'I Will Follow' for the more atmospheric sound of 'A Sort of Homecoming', 'Promenade' and the title track, but you can tell Bono had been taking note of Jim Kerr's beaconing vocals. (U2 must have liked the maroon and gold colour scheme of the Simple Minds album too.)
---
Simple Minds would go on to have bigger hits on subsequent albums ('Alive and Kicking' on Once Upon a Time [1985] and 'Belfast Child' onStreet Fighting Years [1989]) but I think New Gold Dream and the singles 'Promised You a Miracle' and 'Glittering Prize' document the crystallising of their signature sound.
(And, of course, it contains the song that set me on this particular path, perhaps the greatest ode to Alzheimer's ever recorded: 'Someone Somewhere in Summertime'.)
~ DECOY SPOON
---
Simple Minds Official
simpleminds.com | Spotify | Facebook | Youtube | @simplemindscom | Instagram
---